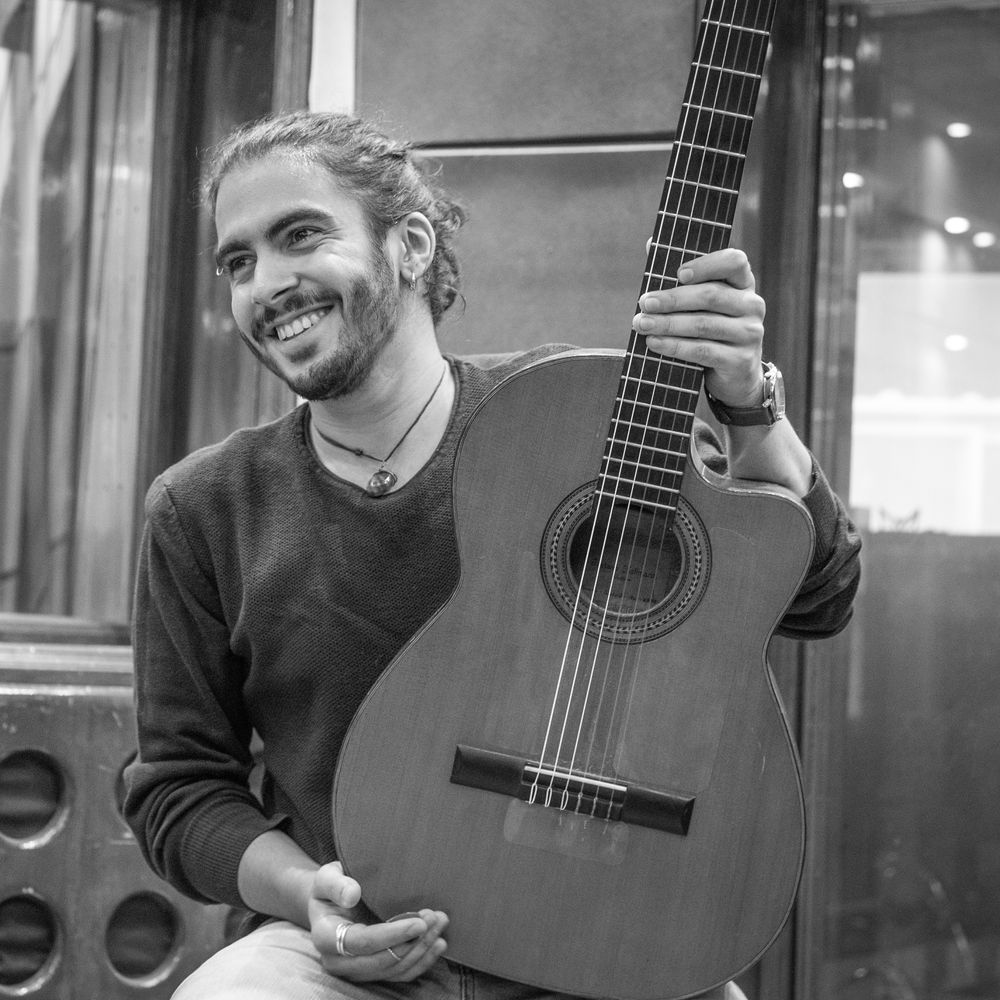 Born in Ushuaia, Tierra del Fuego, Francisco Batista started playing the guitar professionally at the age of 19, when he decided to study music. Going from Jazz to Tango music, he participated in different projects such as big bands and orchestras in the United States and Argentina, as well as smaller groups.
In 2013 he immersed himself into the world of Gypsy Jazz, and Tango music, in the search of his own voice. 
Francisco has played and toured around the US and Europe with worldwide famous artists in the Gypsy Jazz world, such as Stephane Wrembler, Sebastien Giniaux, Gonzalo Bergara, among others.
In 2018 he recorded his first EP, which is purely Gypsy Jazz, with some intricate and fresh arrangements which depict a personal way of doing music, making old standards sound new. 
In 2019 he released his debut album as a composer, in collaboration with the great Argentinian guitarist Martín Tessa. They arranged five original songs for a String Quintet format. The album titled 'De algún Lugar' mixes elements of Gypsy Jazz, Tango and Classical music, creating a personal way of expressing music.